Ready to Invest in Your Child's Education?
REGISTERED EDUCATION SAVINGS PLAN
A great way to save for your child's future education!
Why should You choose an RESP with INDUSTRIAL ALLIANCE?
Industrial Alliance does NOT charge Enrollment Fees like Group RESP or "Scholarship Funds" do...BEWARE OF THESE COMPANIES!!!

The Canadian government will match 20% of your annual contributions up to $500 per year to a lifetime maximum of $7200. Education Savings Plan, That's more than $7000 in free money.

Industrial Alliance's Diploma program will add up to 15% BONUS to your contribution

RESPs are tax-sheltered savings plans, meaning you don't pay income tax on the money you make on your investment, as long as it stays in the plan.
INDUSTRIAL ALLIANCE'S RESP INVESTMENT PROGRAMS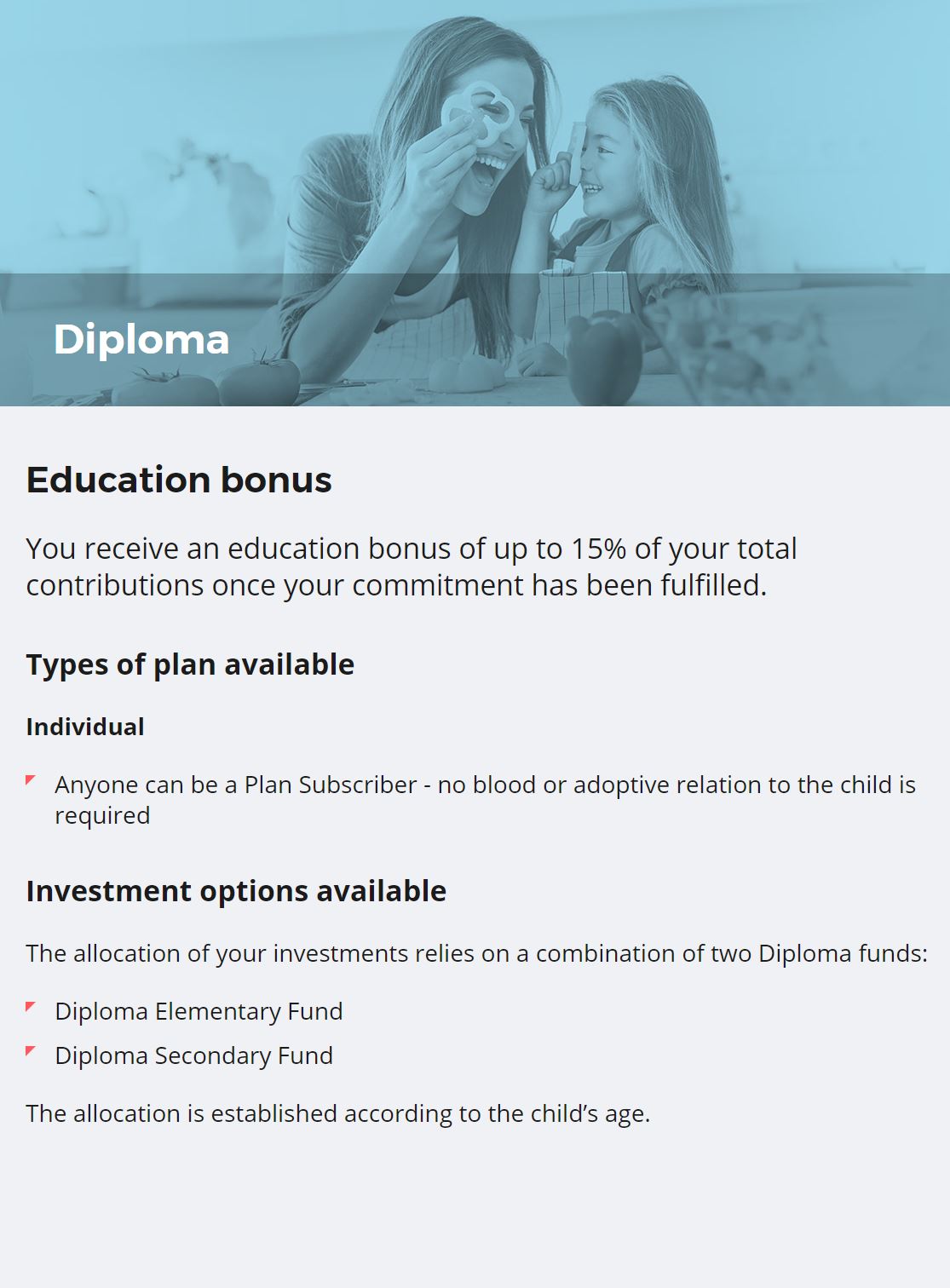 Maximize Government Grants
with an RESP Loan
RESP Loans
Borrowing to contribute to your registered education savings plan (RESP) allows you to take full advantage of government grant programs and thereby save more for your child's Post-Secondary education.
Why take out an RESP loan?
You maximize your contributions to get all the grants to which you are entitled
You can recover your unused grants from previous years
You can increase your contributions without having to adjust your budget
You benefit from a higher yield by investing additional amounts from contributions and grants received as a result of the RESP loan
The advantages of our RESP loan
Maximizing Government Grants
Increases Growth in the RESP Investment
Flexible loan repayment as it can be done at any time, though it is not payable until the moment of RESP withdrawal
Competitive interest rates
Loan approval without a credit check